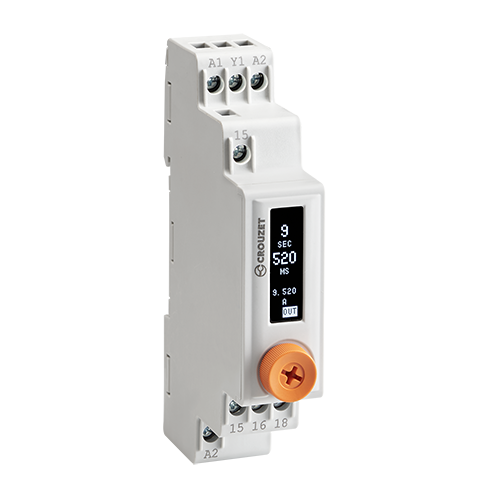 Click the image to zoom

Syr-Line Universal Digital Timer, Multifunction, 1x8A, 12-240 V AC/DC, 17.5mm
Media & Documents
---
Product info

Product key features, technical specs, technical schemas and more.

Guides

User Guides, Notices and more.

Certifications

RoHS Approval, EU Declaration, ATEX Conformity and more.

Media Kit

High Resolution pictures, Arguments and more.
Distributors Stock Check
---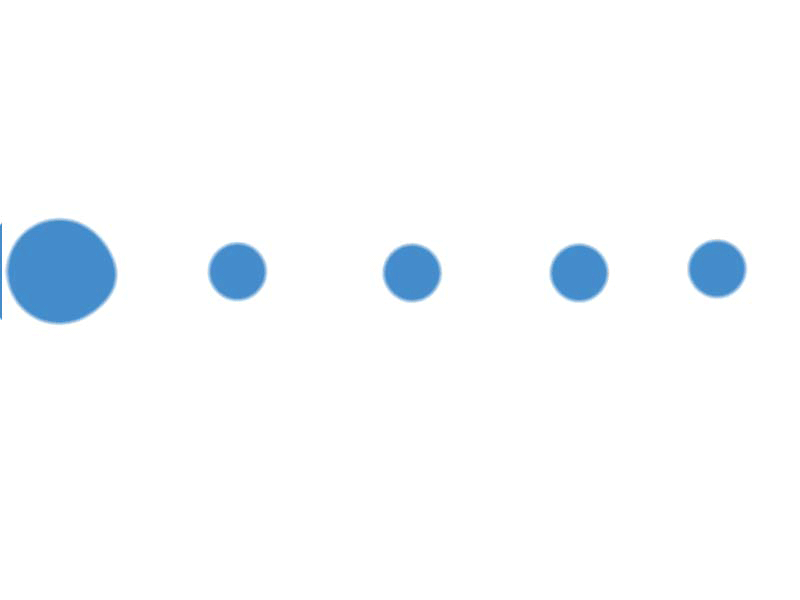 Checking stock arround the globe
Product Description
---

The Universal Digital Timer, the new Syr-line timer that fits all your needs.
The Universal Digital Timer offers the same ease of use as analog timers but it is powered with visualization, higher-precision and all the functions you need (up to 138). The new Universal Digital Timer is well suited for a wide range of applications, ranging from heating and cooling in building equipment, Motor or pump control, industrial processes and lighting systems applications and many more.
SYR-LINE Universal Digital Timer's high-contrast led screen enables you to monitor the status of the timer. You can see the current time, the function and timing configurations, and know if you are receiving an input signal or if the relay output is activated.
With this Universal Digital Timer, its monitoring is made easy for you by adding
Large, easy to read digits in 17.5mm for a clear and easy view of your timing status,
Full scrolling words for best reading in such a slim body,
Precise timing setting,
Large, manual dial to make configuration easy and intuitive using just your hands, even wearing gloves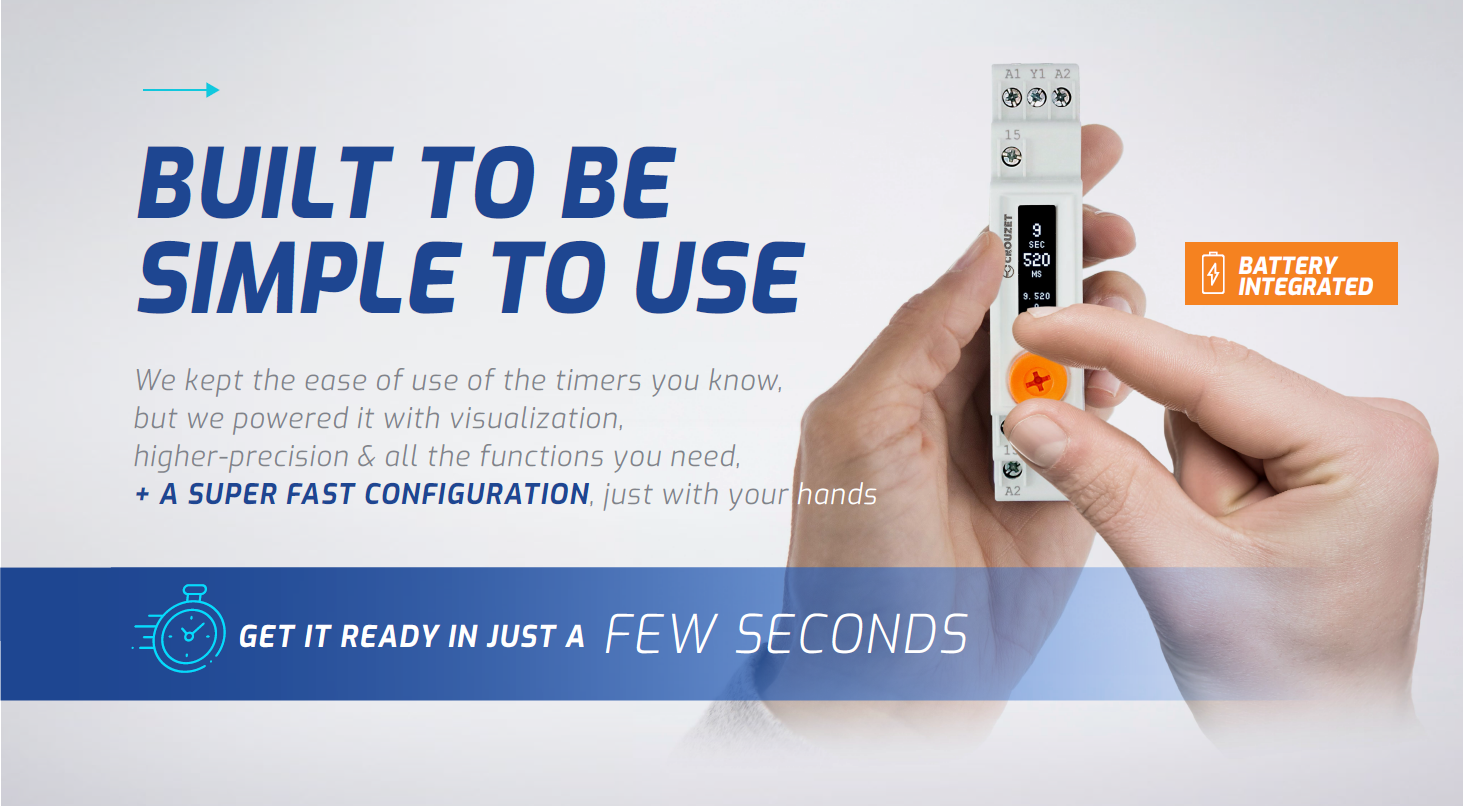 Its wide time range, its universal mounting connection and the ability to accept universal voltage input gives the Universal Digital Timer a universal flexibility. It can indeed be programmed from 0.1 second to a 100-day delay and be used with any power supply available, since it works with voltages from 12 to 240V either DC or AC. The Universal Digital Timer includes ALL the functions you need to run your applications, from the classics like on-delay «A» or off-delay «C», to special ones like repeat cycle «L». It also allows you to adapt them and get up to 138 real operating functions in one single product. This universal flexibility makes it the only ultra multi-function timer.
The new Universal Digital Timer has been built to be simple to use. You can program it in your hands without any power supply. You can get it ready in just a few seconds. Using the Basic parameters, you can configure your timer in only four steps and get it ready in just a few seconds. With the Advanced mode, you can configure all the optional additional parameters. Among those, the Universal Digital Timer offers two great features for you to set the limits. You can either limit user access by setting a password and defining user rights (full access, change time only, view only) or define time limit setting by allowing users to change time only between lower and upper limits.
If, notwithstanding all its available functions and features, the Universal Digital Timer does not fit your specific needs, then the Crouzet DesignLAB team can develop and co-design your own timer with specific connections, specific output power, special functions, own branding. Simply contact the DesignLAB team to start working together.
In addition to these characteristics, the Universal Digital Timer can operate from -20°C to +50°C and is certified under cULus and CE.
Learn more about the Universal Digital Timer.
To learn more about Crouzet's timers, take a look also to our wide range of other analog and digital timers.
Syr-Line, the new specialized range at Crouzet, aimed to satisfy the most unique requirements of your applications by innovating in design, engineering and development.
Video Presentation
---
Technical Specifications
---
| | |
| --- | --- |
| Clock function, starting with pause, variable | true |
| Clock function, starting with pulse, variable | true |
| Depth | 92.79 |
| Function delay on de-energization | true |
| Function delay-on energization | true |
| Function flashing, starting with pause, fixed time | true |
| Function flashing, starting with pulse, fixed time | true |
| Function floating contact on de-energization | true |
| Function floating contact on energization | true |
| Function pulse shaping | true |
| Function star-delta | false |
| Height | 70.21 |
| Nominal current | 8 |
| Number of outputs, delayed, change-over contact | 1 |
| Outputs, reversible delayed/undelayed | true |
| Pluggable on auxiliary contact block | false |
| Rated control supply voltage Us at AC 50HZ | 12 to 240 |
| Rated control supply voltage Us at AC 60HZ | 12 to 240 |
| Rated control supply voltage Us at DC | 12 to 240 |
| Remote operation possible | false |
| Suitable for DIN rail (top hat rail) mounting | true |
| Suitable for front mounting | false |
| Suitable for remote control | false |
| Time range | 1ms to 99 days and 23 hour |
| Type of electric connection | Screw connection |
| Voltage type for actuating | AC/DC |
| Width | 17.5 |
| With plug-in socket | false |
| With semiconductor output | false |
---