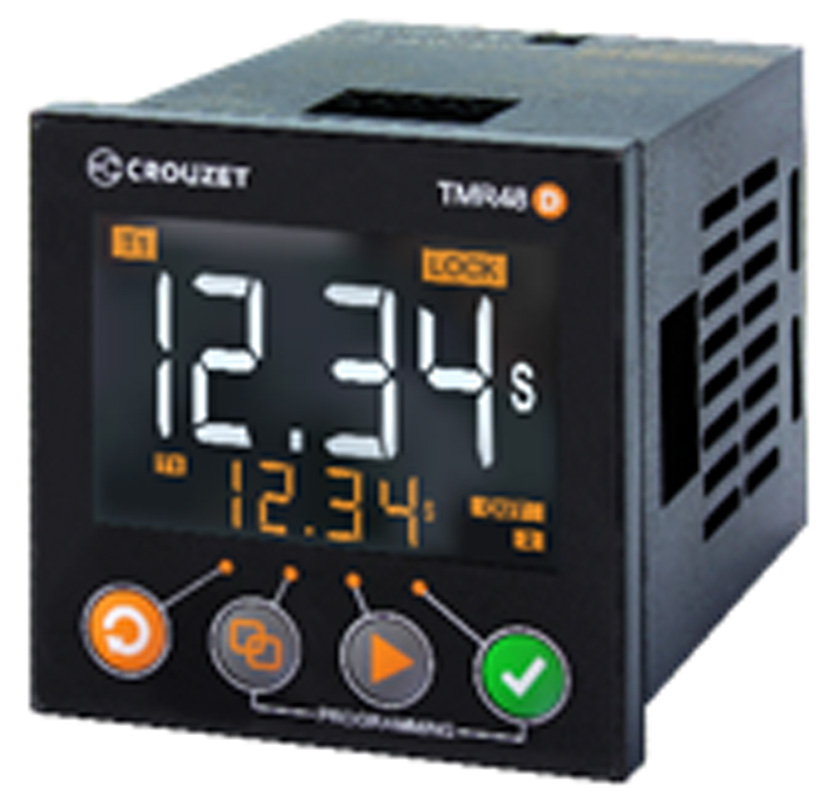 Click the image to zoom

Crouzet Syr-Line Digital Timer, Tmr48 D, Multifunction F, Panel Mount, 1X5A Relay Output, 24-240Vac/ DC, 8 Pins, 0.5S -> 9999H
Media & Documents
---
Product info

Product key features, technical specs, technical schemas and more.

Guides

User Guides, Notices and more.

Certifications

RoHS Approval, EU Declaration, ATEX Conformity and more.

Media Kit

High Resolution pictures, Arguments and more.
Distributors Stock Check
---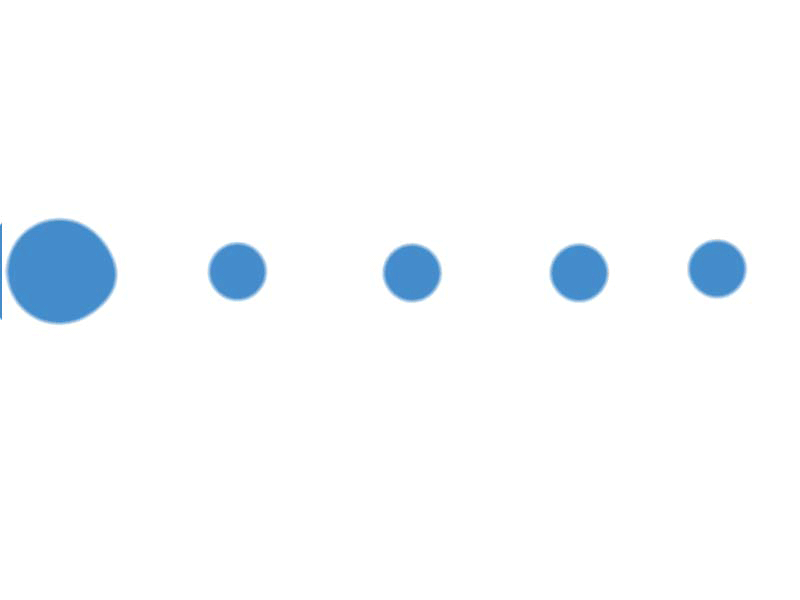 Checking stock arround the globe
Product Description
---
Standard Front Panel Size 48x48 mm (1/16 DIN)
Multi-function and single-function: On-delay, Off-delay, Repeat-cycle, and many more
Easy visualization with large digits (13.2 mm)
Wide and high-contrast visualization because of the LED screen
High-power (10A) in a compact body (63mm)
Water & dustproof thanks to IP66 sealing capability
Basic & Advanced modes for easy configuration
Wide time range (0.05 s – 9999 h)
Multi-voltage (24-240 V AC/DC)
NPN or PNP input selection
Programmable time limit
Memory option in event of a break in supply
Lock function
Up or down timing
8-Pins & 11-Pins connections
Syr-Line, the new specialized range at Crouzet, aimed to satisfy the most unique requirements of your applications by innovating in design, engineering and development.
Video Presentation
---
Technical Specifications
---
| | |
| --- | --- |
| Clock function, starting with pause, variable | false |
| Clock function, starting with pulse, variable | false |
| Depth | 63 |
| Function delay on de-energization | false |
| Function delay-on energization | true |
| Function flashing, starting with pause, fixed time | true |
| Function flashing, starting with pulse, fixed time | true |
| Function floating contact on de-energization | false |
| Function floating contact on energization | false |
| Function pulse shaping | true |
| Function star-delta | false |
| Height | 48 |
| Number of outputs, delayed, change-over contact | 1 |
| Number of outputs, delayed, normally closed contact | 1 |
| Number of outputs, delayed, normally open contact | 1 |
| Outputs, reversible delayed/undelayed | false |
| Pluggable on auxiliary contact block | false |
| Rated control supply voltage Us at AC 50HZ | 24 to 240 |
| Rated control supply voltage Us at AC 60HZ | 24 to 240 |
| Rated control supply voltage Us at DC | 24 to 240 |
| Remote operation possible | true |
| Suitable for remote control | false |
| Time range | 0.001 s to 9999 hrs |
| Type of electric connection | Plug-in connection |
| Voltage type for actuating | AC/DC |
| Width | 48 |
| With plug-in socket | false |
| With semiconductor output | false |
---